Because we have seen a few bathrooms in our time!
‍There really is nothing quite as satisfying (well, maybe we are a little biased!) as a well thought out, stylish and wonderfully practical bathroom. We have collated some of the latest bathrooms trends we have noticed on our travels weaving new grout magic all over Perth and Melbourne.
1. Rain Shower Heads
Not only do these make any shower look 10x more stylish, but you get much more coverage from the big square shape head compared to your average showerhead.
‍2. Coloured Tapware
You can add a little personality and style to your bathroom with matte black tapware, we love this popular alternative to your standard chrome taps.
‍3. Orchids
Indoor plants in general are super cool right now, but orchids in the bathroom give it a real air of sophistication and a much needed touch of nature in a space that can often be quite bland.
‍
4. Raw/unfinished wood
If you like that rustic, nature inspired feel, why not go for a wooden cabinetry in your bathroom? If you can, go for an engineered wood that won't be damaged by water spills – important to bear in mind for anyone who has small people using the bathroom, too!.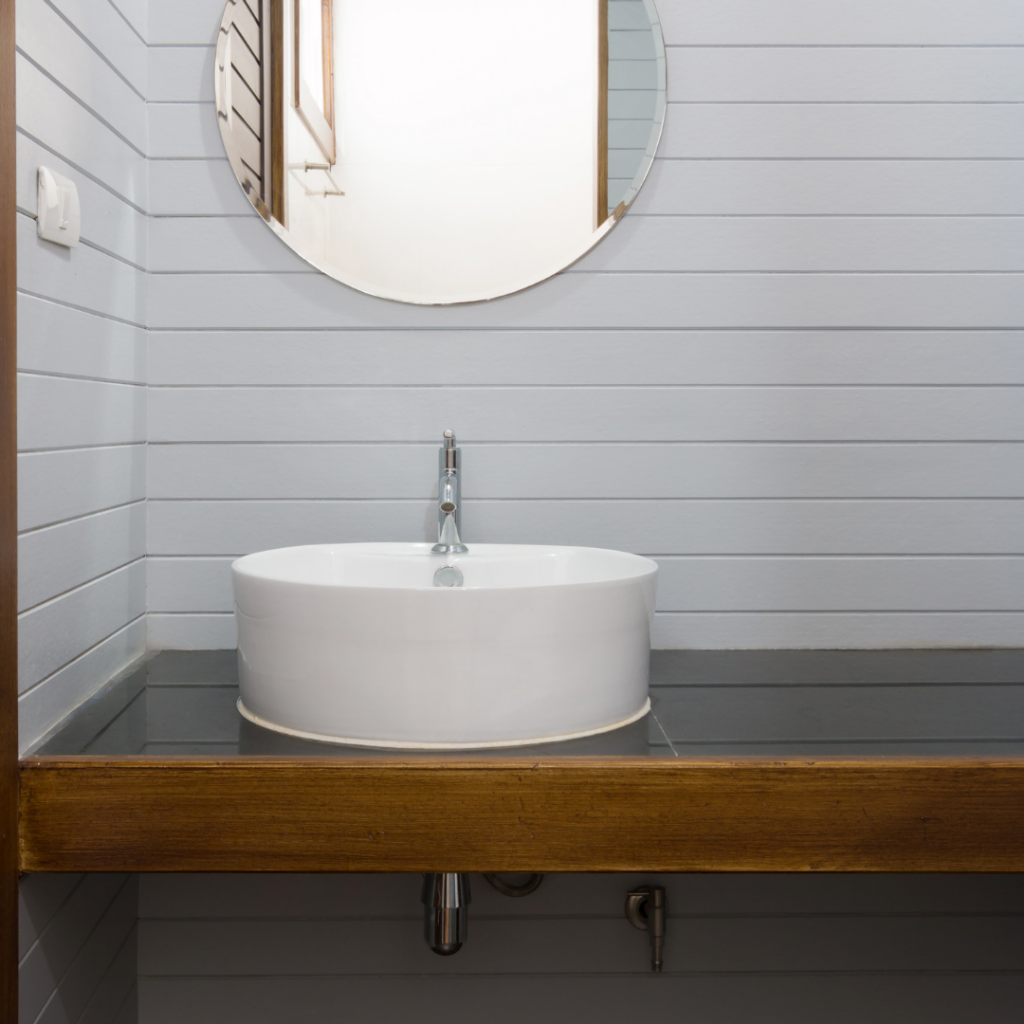 ‍5. Bathroom Art
You don't have to save your inspiring quotes or abstract paintings for the main living areas, pop a few pieces on the wall and transform the feel of your bathroom instantly. You can change the art around to suit the season too, it's a cost effective way to revamp the space over re-painting or feature wall tiling!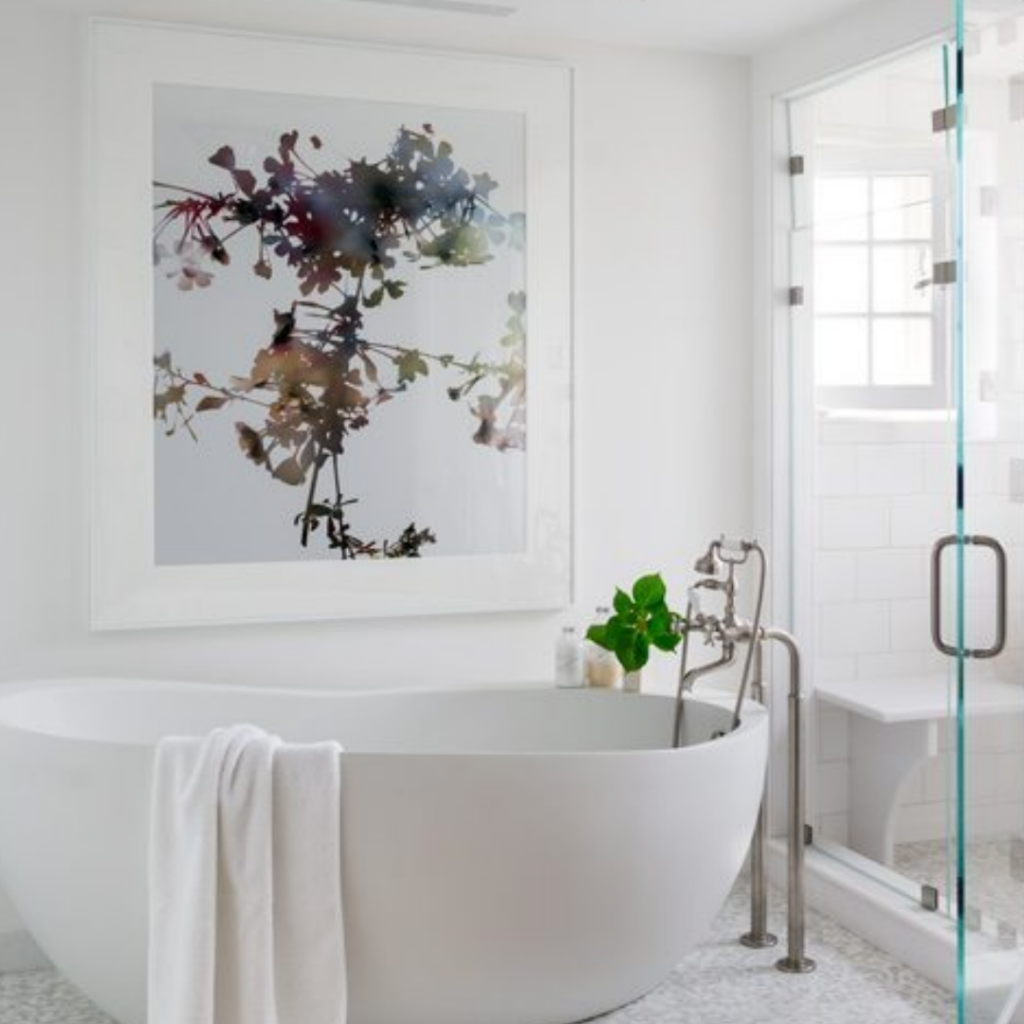 ‍6. Greenery
If orchids specifically aren't your thing, then any greenery at all is a great start! The green really emphasizes the whites and creams of your bathroom, making the space feel bigger and cleaner by adding nothing more than a floating shelf if you don't have the bench space and a few cute succulents.
‍
‍7. Shower Benches
We are a big fan of this trend, particularly because it helps keep your shower bits and pieces off the wet tiled surfaces of your shower/bath floor, helping to stop mould and dirt getting stuck under shampoo bottles and seeping in your grout. Also, how good is sitting down in the shower?!
‍
8. Exposed Plumbing
The industrial trend is a popular one specifically in Melbourne, and we love the grungy, warehouse feel of exposed pipes along bathroom walls, even along the ceiling!
Image credit: https://bit.ly/3lS36Vf
‍
‍9. Floating Vanities
A sure-fire way to make your bathroom look double the size, as when your eyes can see more of the floor the area appears so much bigger. It also makes mopping the bathroom floor (and our grout replacement service) so much easier with less nooks and crannies to work around.
‍10. Bath Caddies
And oldie, but such a goodie. Who doesn't use a bath caddie these days to watch Netflix and sip wine while relaxing after a long day?!
‍If that doesn't inspire you to get cracking on a bathroom refresh, we don't know what will! While the mood strikes, why not get in touch with our friendly team of grout experts and get a quote for regrouting your shower and/or bathroom? It is a simple, cost effective way to really make your new wall art pop, or ensure that your matte black tapware looks great against your tiles!
The Grout Guy can provide a FREE quote and in-home inspection from one of our experienced and LOCAL consultants.
I just wanted to thank your team for an amazing tile renovation that was recently carried out in our home. People are blown away by the transformation and the high standard of the work. I am one very satisfied customer. I would be more than happy for you to use me for a reference. Many thanks
KAREN WILSON
He worked till 8pm on the second night to finish up and he applied multiple trade skills to make it come together for me. If he's up for promotion/pay rise anytime soon I couldn't think of anyone more deserving because of his work ethic and skill set. Just thought I'd let the company know how happy I am.
SHANE DENTON