Get Summer Ready – Arrange A Grout Guy Quote To Freshen Your Wet Areas
When it comes to outdoor showers, the only limit is your imagination. With such a wide range of eco-friendly materials available and so much inspiration around via social media these days, you don't need to look hard to find something to suit your home and budget. Summer is coming after all, so check out these stunning outdoor shower designs for some inspiration.
The Spa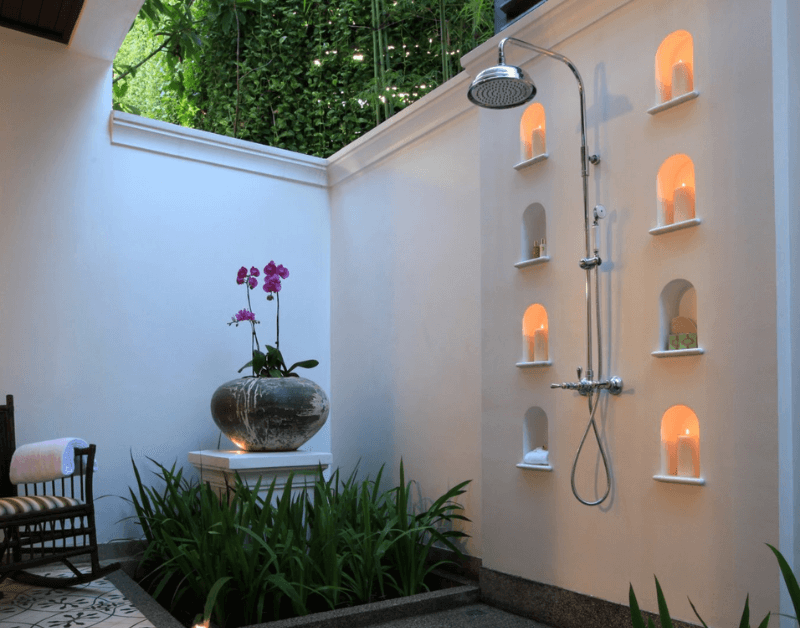 This luxurious spa inspired shower will have you feeling zen as soon as you step in. With its beautiful feature wall, pebbled concrete floor and lush greenery, it will be an oasis within your home. Light up those candles and be transported to heaven.
Image Credit: https://bit.ly/3iAnUBt
The Rustic Treehouse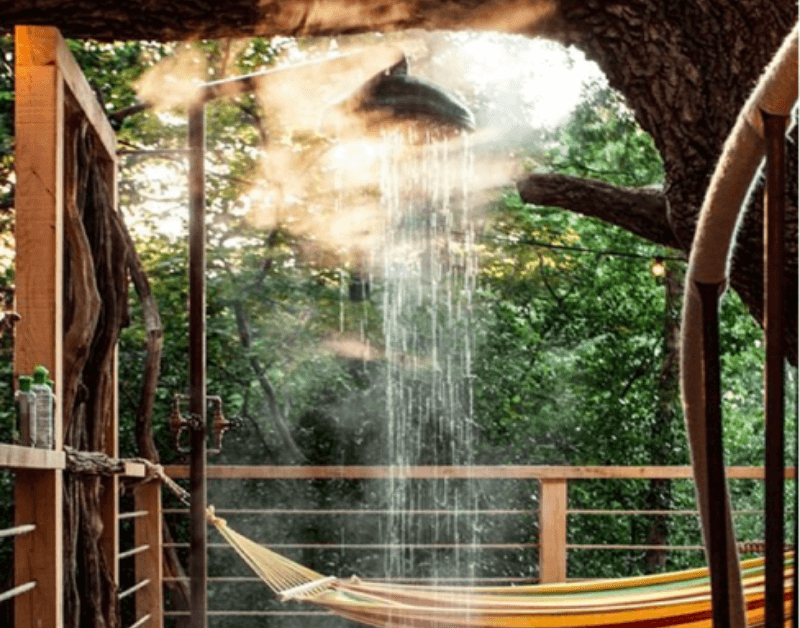 If you love the outdoors (and have a treehouse), this shower would be the perfect addition. Reset in the morning and enjoy all that nature has to offer in this rustic jungle dream. Just make sure the trees in your backyard are high enough to block out any views the neighbours may get of your shower routine!
The Dainty Rose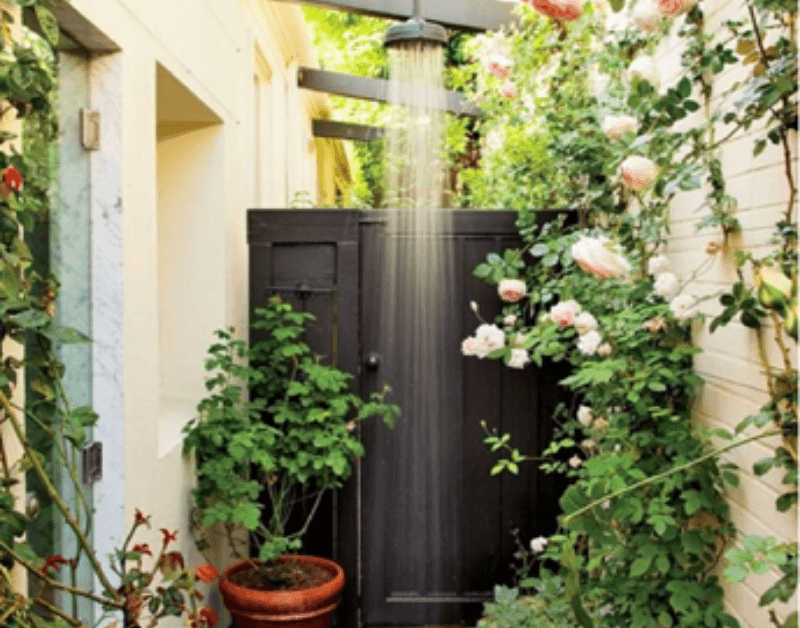 This rosey delight will be sure to turn heads. We're in love with the black beams, potted plants and climbing roses that frame the shower. Not only do the roses give off a pretty aesthetic, they also offer a natural fragrant. This design is truly beautiful, and could work as an outdoor rinse off area if you have a pool or spa.
Ocean Vista Bliss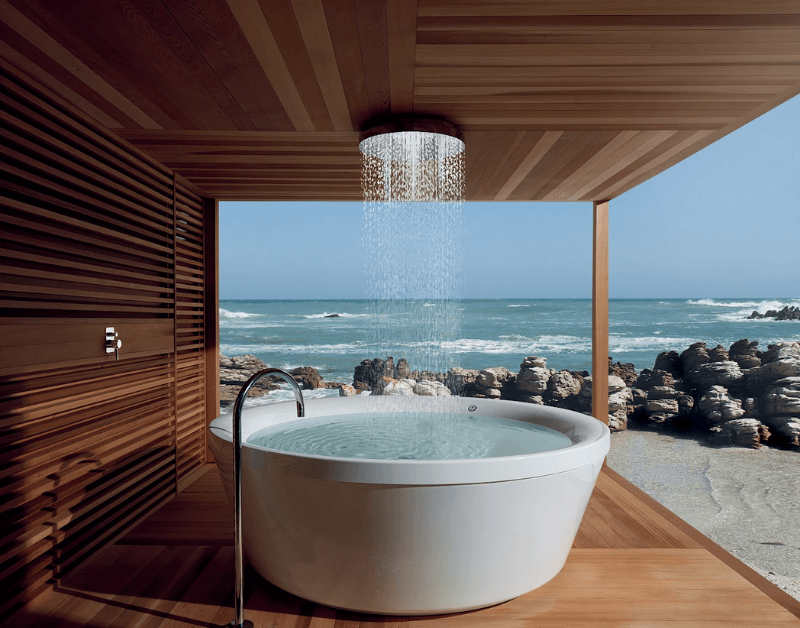 Imagine listening to the waves crash down whilst you shower and start your day…or bathe, the choice is yours with this design. The outdoor setting takes our breath away with its sleek, polished wood, large rainfall shower and of course, the view – what's not to love? Maybe the wind factor…
Image credit: https://bit.ly/2ZPCsq7
Want to get your shower looking great for Summer? In most cases, a straightforward grout repair or replacement will do wonders for your tiled areas. It just takes one quick call to The Grout Guy for an obligation free shower, grout or tile assessment, so contact our team and arrange a free, fast quote today!
The Grout Guy can provide a FREE quote and in-home inspection from one of our experienced and LOCAL consultants.
I just wanted to thank your team for an amazing tile renovation that was recently carried out in our home. People are blown away by the transformation and the high standard of the work. I am one very satisfied customer. I would be more than happy for you to use me for a reference. Many thanks
KAREN WILSON
He worked till 8pm on the second night to finish up and he applied multiple trade skills to make it come together for me. If he's up for promotion/pay rise anytime soon I couldn't think of anyone more deserving because of his work ethic and skill set. Just thought I'd let the company know how happy I am.
SHANE DENTON