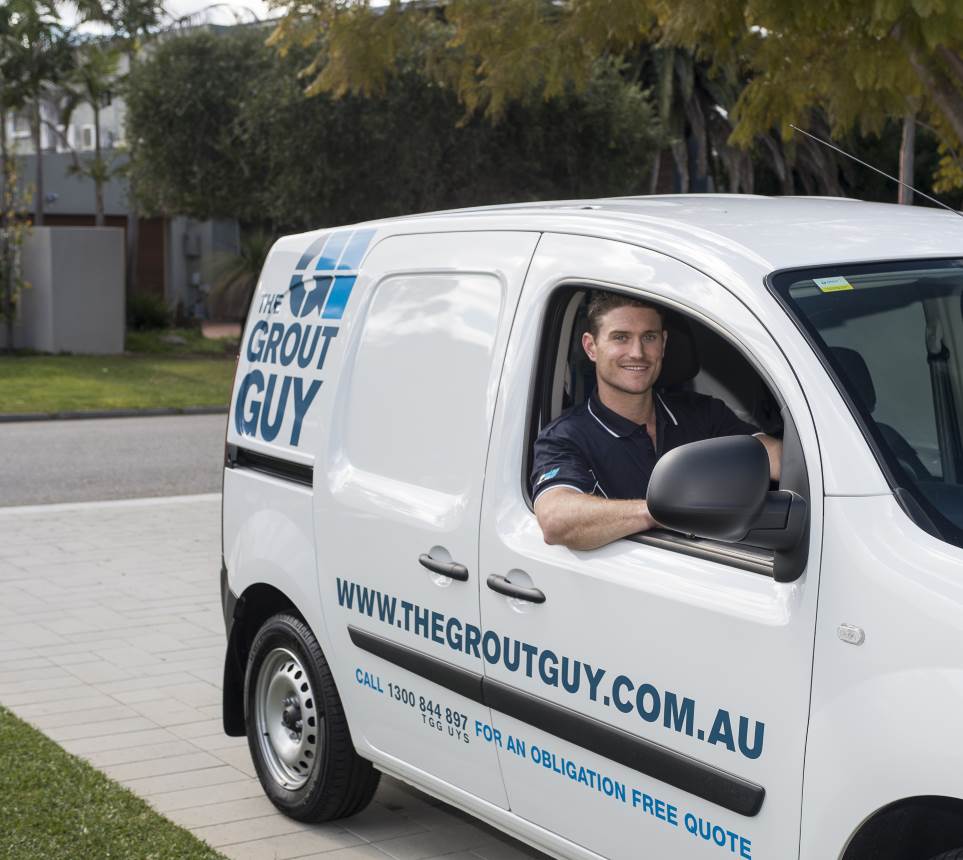 REVITALISE YOUR COMMERCIAL FLOORS
Revitalise your commercial floors with The Grout Guy's Epoxy Specialty Grout!
For commercial areas our Epoxy Grout is the perfect solution as opposed to using standard cement grout.
‍
High use commercial areas experience more wear and tear than residential, therefore re-grouting these areas with non-Epoxy Grout will result in a surface requiring more re-grouting more frequently.
‍
Unlike cementitious grout, epoxy grout is not weakened by harsh chemicals that may be used to clean and sanitize commercial floors. Epoxy grout is the most durable grout available and works with quarry, porcelain, ceramic and even stone tiles.
‍
Epoxy grout is 100% waterproof, stain proof and tile re-sealer is not required when used. Epoxy grout is exceptionally hard-wearing and we offer 10-year guarantee on a life of the product.
‍
Keeping your tiles clean and looking new is easy with Epoxy grout. We can clean your old commercial bathroom and toilet facilities cost effectively and we can do it in a day, saving you the hassles of closing your business.
We recommend Epoxy particularly for:
Avoid the hassle of re-grouting frequently, save time and money.
AND ANY OTHER BUSINESSES THAT REQUIRE GROUT TO BE HARDER WEARING
The Grout Guy can provide a FREE quote and in-home inspection from one of our experienced and LOCAL consultants.
I just wanted to thank your team for an amazing tile renovation that was recently carried out in our home. People are blown away by the transformation and the high standard of the work. I am one very satisfied customer. I would be more than happy for you to use me for a reference. Many thanks
KAREN WILSON
He worked till 8pm on the second night to finish up and he applied multiple trade skills to make it come together for me. If he's up for promotion/pay rise anytime soon I couldn't think of anyone more deserving because of his work ethic and skill set. Just thought I'd let the company know how happy I am.
SHANE DENTON