The Grout Guy Will Fix Your Leaking Shower
And Make It Look Like New.
Putting off leaking shower repair for too long can lead to a number of problems in your home.
Home remodelling projects, particularly those involving tiled areas, can be intimidating. This is true now more than ever, with so many homeowners having minimal time for DIY projects. Showers in particular have tiled surfaces that are prone to stains, as well as missing or broken grout.
This can make a bathroom look filthy, outdated, and unsanitary. Luckily, with expert regrouting services by the Grout Guy Fremantle, your bathroom can look brand new again.
Regrouting includes removing and replacing old grout as well as making repairs to your bathroom's tiled surface, resulting in a more attractive finish. Not only will the surface appear brand new, but it will also have a longer life span as well!
Your Local Fremantle Grout Guy
Fremantle, our lovely port city, is not known as 'the best in the west'. It has a charming maritime history, world-class food, and spectacular beaches. Locally called Freo, it is indeed one of Western Australia's best areas to be, buzzing with numerous artists and free-spirited residents.
It is for this and many other reasons that we love living serving the residents of Fremantle. By working with homeowners, we help them sustain the value of their homes for decades. As such, if you've noticed powder in the grout of your bathroom tiles or cracks that spread out quickly, it may be time to give us a call.
This way, you can take slow relaxing showers in a spectacular bathroom to wash away the stress that comes with everyday hustle. Let us keep your home stunning with a sparkling clean bathroom.
Why Does Your Leaking Shower Need Fixing?
Leaking showers are more than a mere inconvenience. They can cause substantial property damage and pose a serious health risk to your family if left unattended. When leaks get past the grout that protects the edges of your tiles from damage and helps keep water out of your walls, expect serious water damage.
Leaks often result in mould and bacteria growth. Sometimes, damage from a leaking bath might go unseen for years only to realize too late that the moisture has infiltrated your structural systems. The result? – Damaged frames, plaster, drywalls, name it!
Fortunately, most bathroom leaks are caused by grout failure and may be rectified without the need for a plumber or the removal of tiles. It's therefore critical to contact a specialist as soon as you notice a leak. We can remove the broken tiles, fix the leak, and restore your shower to its original condition.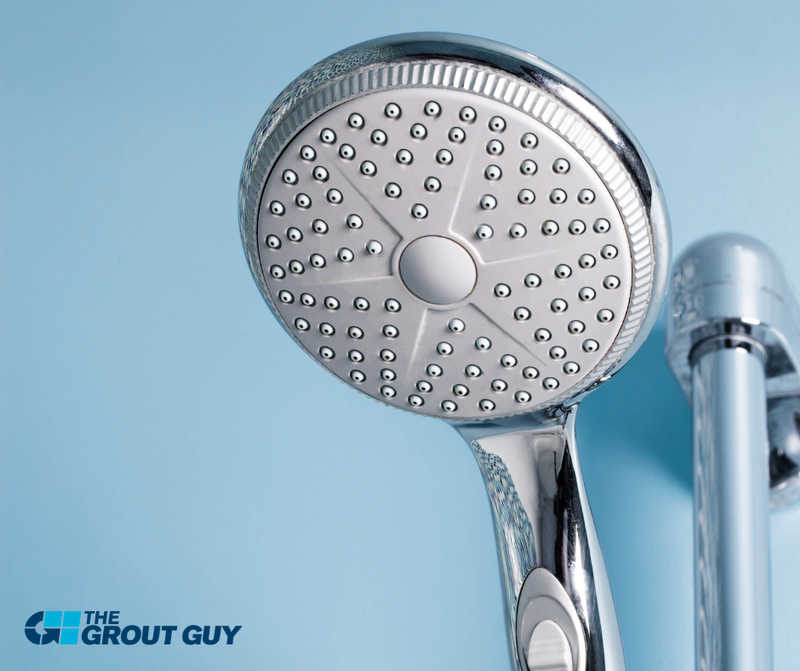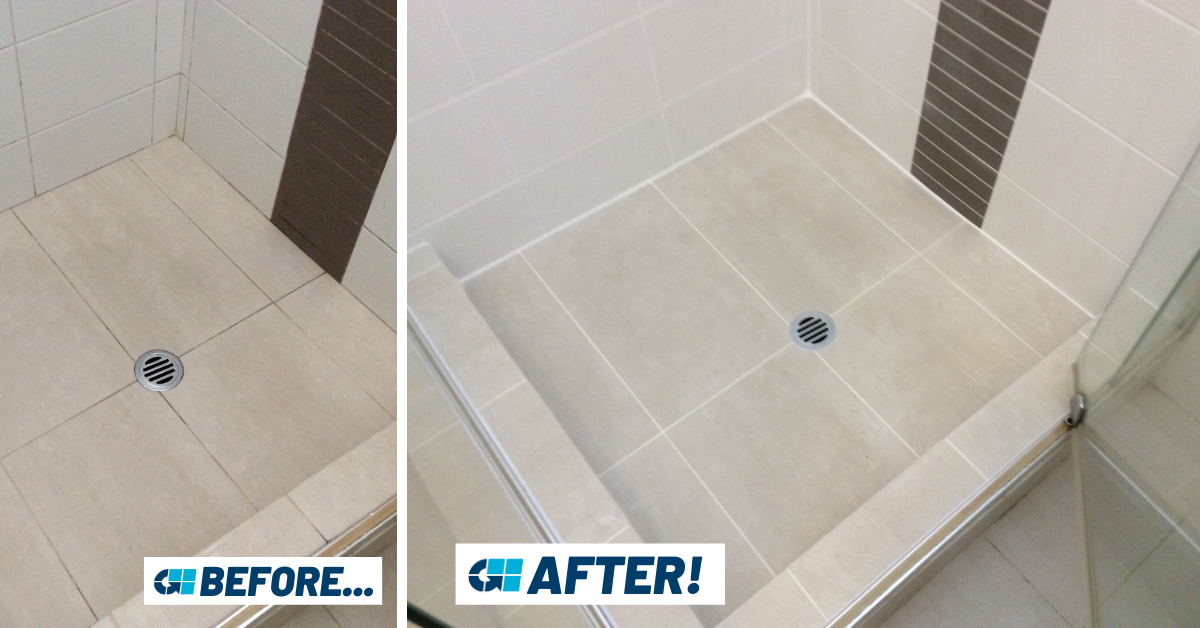 How Do We Restore Your Tiles and Shower?
The process of shower regrouting begins with an inspection, after which we might offer either spot repairs or a complete shower remodel. The old grout must be removed first, then the area must be cleaned, and finally, a new watertight grout joint must be installed and sealed.
Shower Repairs - Before and After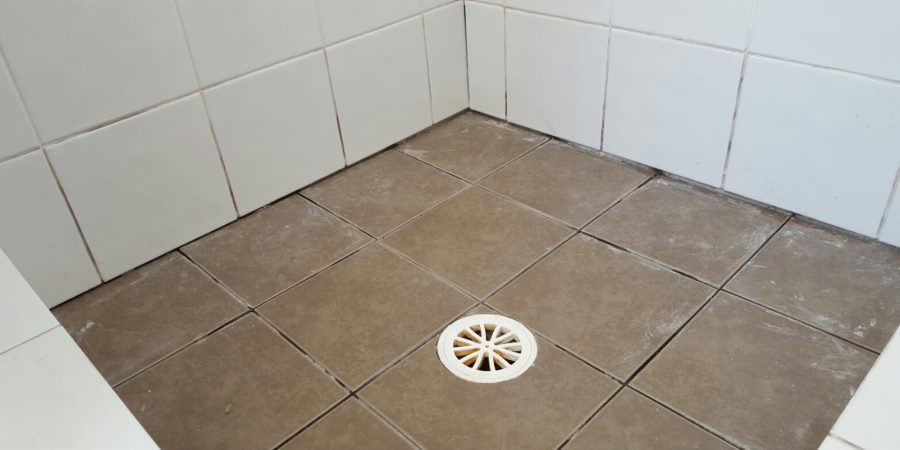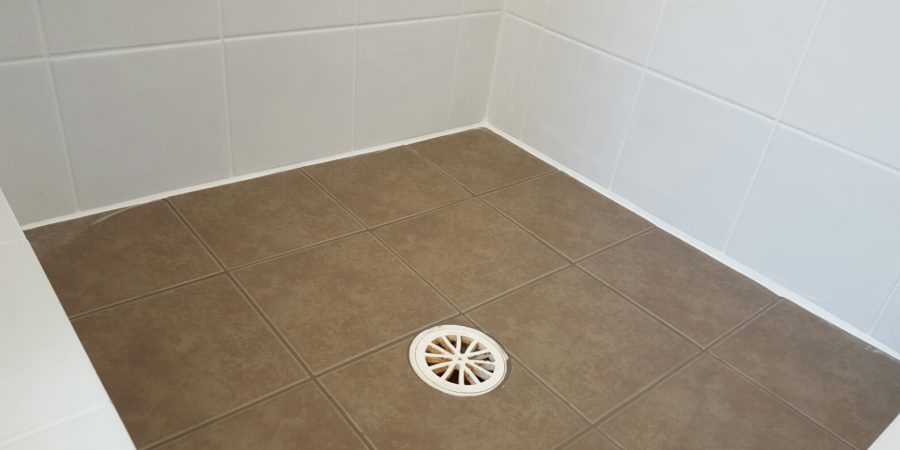 Once The Grout Guy has inspected your shower, they will recommend either
spot repairs or a total shower regrout.
The first step is to remove the old grout, then clean the area and finally, install and seal
a new watertight grout joint. With clean tiles and new grout, your shower will
look like new and will be ready for use within 24 hours from the time of regrouting.
What people say about The Grout Guy
5 Star Rating on Value, Responsiveness, Quality, Punctuality, and Professionalism
"Dealing with The Grout Guy has been a trouble-free process. John did an amazing job and left the area spotless. Thank you, John! It was an absolute pleasure meeting you today."
Sabrina Cocking - Google Review
5 Star Rating on Value, Responsiveness, Quality, Punctuality, and Professionalism
"I had Michael out to Canning Vale today, and he did an excellent job regrouting and sealing the shower recess. I'm quite pleased with what I've seen so far. As a plumber who consistently does high-quality work, I expect nothing less when I hire a contractor to work on my home. I just wanted to express my gratitude since I know how much I appreciate positive feedback when I do a good job, and it's the only way people can learn how to get a professional job done from the initial phone conversation to the final product. Well done, Michael and the grout crew. I will continue to suggest you to my clients regularly."
Sam Cook - Google Review
With our regrouting expertise, your shower will appear brand new with sparkling clean tiles. Better yet, it will be ready to use within 24 hours of regrouting! When it comes to cost, it will be determined by the size of the project, the type of grout used, and the age of the material. Contact us now for a quick quote.
The Grout Guy can provide a FREE quote and in-home inspection from one of our experienced and LOCAL consultants.