The Grout Guy Will Fix Your Leaking Shower
And Make It Look Like New.
Putting off leaking shower repair for too long can lead to a number of problems in your home.
Is your shower's tiled surface looking yellow and filthy? Your shower is used several times a day, and it is constantly hit with water, dirt, shower gel, skincare products, dirt, shampoo and many other things, all of which wear down the surface of your shower.
However, with a thorough daily clean, your shower can remain sparkling clean. Unfortunately, few people have the time and energy to clean the shower as frequently as it should be cleaned. This results in dingy damaged tiles. If damaged tiles are not taken care of, it might lead to dangerous mould and mildew growth.
This is where we come in. The Grout Guy provides you with top-notch repair and regrouting services to restore the appearance of your shower.
Your Local Kwinana Grout Guy
Our city is undoubtedly a beautiful location to live in, with its unique collection of heritage-listed buildings that chronicle Kwinana's past. It is a great place to live and raise a family.
Don't let your old, worn-out tile showers take away the beauty of our beautiful town. After a busy day shopping at the Kwinana Marketplace, or perhaps a sunny day at Rockingham beach, you want to rewind with a clean, refreshing shower.
Let us regrout and repair your bath for a cleaner and brighter look than ever before! Apart from the aesthetics, you'll also be glad to know that new grout paves the way for a healthier home. Leaking showers come with mildew, dirt, mould and other materials that could result in severe respiratory issues. Give us a call and let us restore your shower for a healthier home!
Why Does Your Leaking Shower Need Fixing?
To sum it up, leaking showers need fixing because of the dangers associated with water damage. When leaking showers find damaged grout, the water infiltrates into walls and structural parts of a home causing serious destruction.
Grout is the substance added between tiles to serve as an expansion joint. Since tiles are inflexible, grout flexes to allow for expansion and contraction. Unfortunately, grout can still crack with movement causing water to travel behind the tiles and into the walls. This caused mildew and mould growth. When enough moisture travels to wood and drywall, it could result in serious damage and financial loss.
How Do We Restore Your Tiles and Shower?
Is your grout crumbling, missing or discoloured? It may be time to regrout! Rather than wasting time and money re-tiling the entire surface, regrouting services drastically improve the appearance as if the tile had been replaced.
Our able technicians will remove the grout from around the tiles and then replace it with new grout using expert tools. The procedure begins with the repair of leaking showers, followed by a thorough cleaning of the shower to remove all soap scum and filth.
The mould, mildew, and bacteria that are forming in your shower are then killed. After cleaning the shower, we will then remove all of the silicone and replace it with new high-quality materials. Let's make your space clean and brand new!
Shower Repairs - Before and After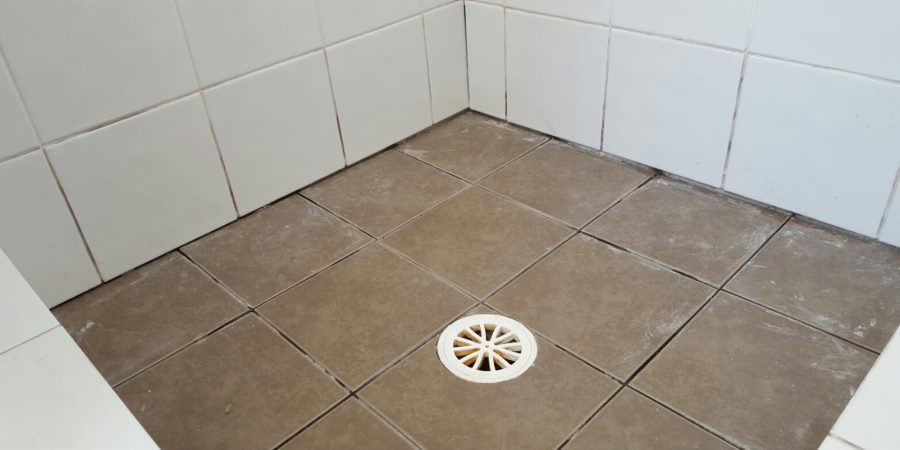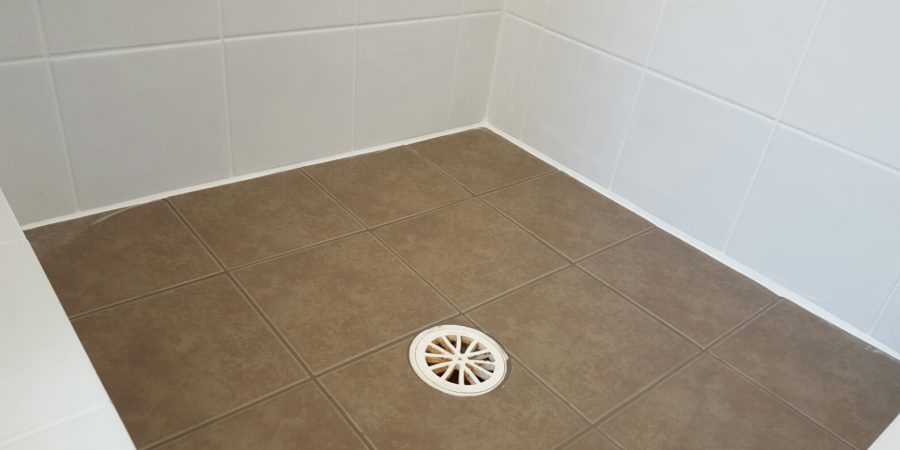 Once our Perth Shower Repair experts at The Grout Guy has inspected your shower, we will recommend either
spot repairs or a total shower regrout.
The first step is to remove the old grout, then clean the area and finally, install and seal
a new watertight grout joint. With clean tiles and new grout, your shower will
look like new and will be ready for use within 24 hours from the time of regrouting.
What people say about The Grout Guy
"It's a pleasure to work with the grout guy. Because our initial experience was so positive, we had our second shower regrouted. The grout person gave us a quote, and the employee that came out was quite efficient, leaving our bathroom spotless and explaining what he had done. Our first shower was installed over a year ago, yet it looks as if it was just finished yesterday. The job of the grout guys is of very good quality."
Sandra McDougall - Google My Business Review
"Excellent service and very professional. John attended a few weeks ago. Highly recommend John and The Grout Guy! John arrived on time, he completed the job so professionally, clean, tidy and was a great communicator. John explained the process. I was so impressed with the completed job, much better than I originally expected. Lovely person to deal with, nothing too much trouble. Would certainly re-book through the Grout Guy again."
Caroline Mcglone - Google My Business Review
The Grout Guy can provide a FREE quote and in-home inspection from one of our experienced and LOCAL consultants.