The Grout Guy Will Fix Your Leaking Shower
And Make It Look Like New.
Putting off leaking shower repair for too long can lead to a number of problems in your home.
Bathrooms are the most intimate part of a home. They give you the space to refresh and relax. As such, keeping your bathroom fittings in perfect condition is important if you want your house to feel cosy and homely.
Unfortunately, shower and bathroom tiles often get damaged or worn out, making it impossible for people to enjoy their shower time. For this reason, The Grout Guy is committed to transforming messy bathrooms to look new again for their clients.
Your Local Bondi Grout Guy
We are passionate about Bondi and its people, which gives us the drive to make their lives better. We do this by providing them with amazing bathroom repair services making sure that they enjoy every moment in their home. Bondi has a lively neighbourhood with numerous restaurants, stylish homes and art galleries, all of which we have worked with before.
That said, if you're looking for a reliable company to transform your showers and tiles, we are the perfect company to have you sorted. Whether you're living in a small apartment, a three-storey mansion or a mid-sized bungalow, we have your back. What's more, we are highly flexible and we can access you no matter where you are in Bondi.
Why Does Your Leaking Shower Need Fixing?
A leaking shower leaks moisture into a basement or room below which could cause the ceiling to collapse. Moisture could also seep through and destroy drywall on the other side of the wall, causing damage to the wallboards and, more dangerously, warping and decaying frame components. When left unattended, this has the capacity to destroy the entire structural framework of your home.
Furthermore, leaking showers cause wood rotting which encourages mould and bacteria in the bathroom. This can be very problematic especially when it causes people to get a bacterial infection. As such, the moment your shower begins to leak, you should give us a call, to fix the problem as fast as possible.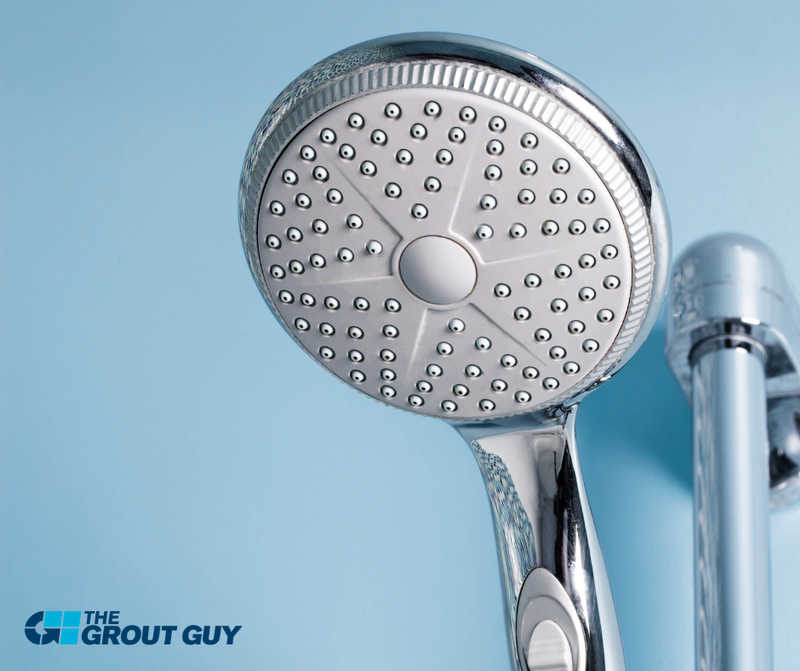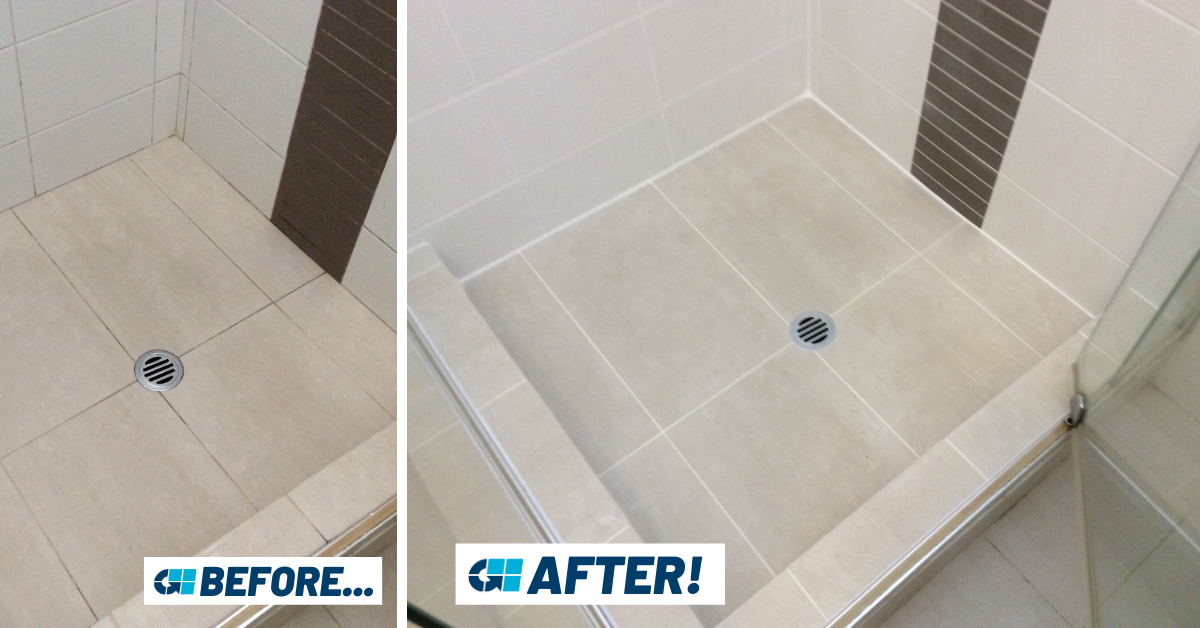 How Do We Restore Your Tiles and Shower?
Is your grout discoloured, missing, or crumbling? It's possible that it's time to regrout! Regrouting services greatly improve the appearance as if the tile had been replaced rather than wasting time and money re-tiling the entire surface.
Firstly, our skilled professionals will carry out an inspection to identify the source of leak. Once they spot the source, they then remove the old grout from around the tiles and replace it with new grout using specialised equipment. Final step is cleaning, filling and sealing. We also can choose new matching tiling that perfectly matches the floor if the tiles need to be replaced.
Shower Repairs - Before and After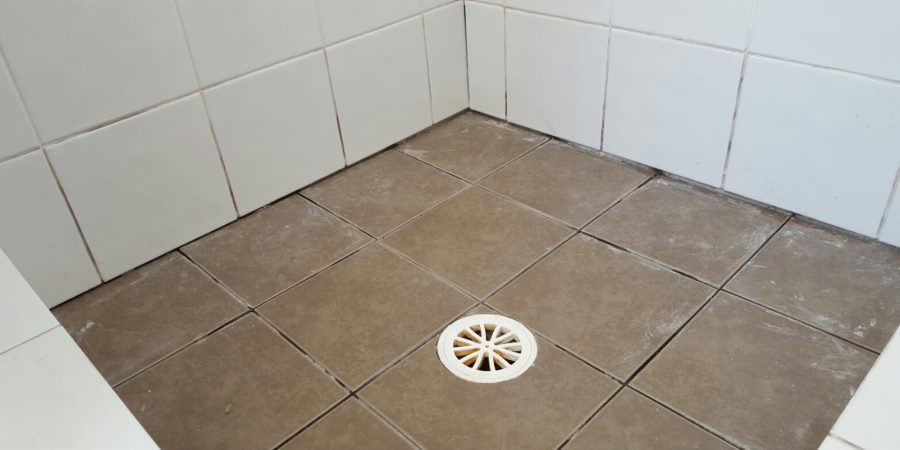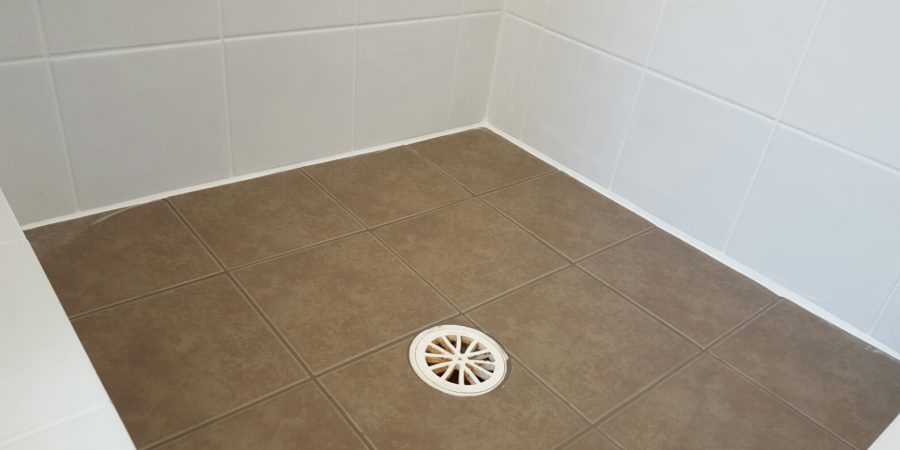 Once our Sydney Shower Repair experts at The Grout Guy has inspected your shower, we will recommend either
spot repairs or a total shower regrout.
The first step is to remove the old grout, then clean the area and finally, install and seal
a new watertight grout joint. With clean tiles and new grout, your shower will
look like new and will be ready for use within 24 hours from the time of regrouting.
What people say about The Grout Guy
"The shower area was beautifully regrouted by John from The Grout Guy. I'm quite delighted with the outcome which was done neatly and professionally. It appears like I'll need a new shower screen to match the new grouting!"
Luana Kilcullen
"From the time I requested a quote until the service was completed, The Grout Guys were exceedingly professional! Due to a leak in our shower, we had previously engaged a different grout firm to fix the problem. Unfortunately, they used acrylic grout, which gave our shower a dreadful appearance. The Grout Guys are a godsend. Scott provided us with a very reasonable quotation to repair the problem, and Michael came out today and did an outstanding job restoring our shower to its former glory. I only wish I had remembered to use them in the first place. The Grout Guys come highly recommended. Very forthright and open."
Jacqui Macgeorge
The Grout Guy can provide a FREE quote and in-home inspection from one of our experienced and LOCAL consultants.