From grubby to great, from soiled to sparkling!
‍Our team have been busier than ever in 2020 making sure everyone has a GROUT day and working hard to finish the year with no one left without a sparkling shower and/or bathroom if we can help it! We thought it could help inspire you to do the same at your place if we collated some of our best 2020 grout transformations of the year … prepare to be impressed!
‍1. "Black tiles can really show the age of a shower when the grout starts to deteriorate, so it was awesome to see the after photo of this shower looking like new again once our team had completely replaced the old with new black grout!"
‍2. "A great example of how when grout starts to deteriorate not only does it look unsightly, but the missing grout allows water to leak through and cause damage to surrounding walls, too! How much fresher does it look after a simple regrout service!"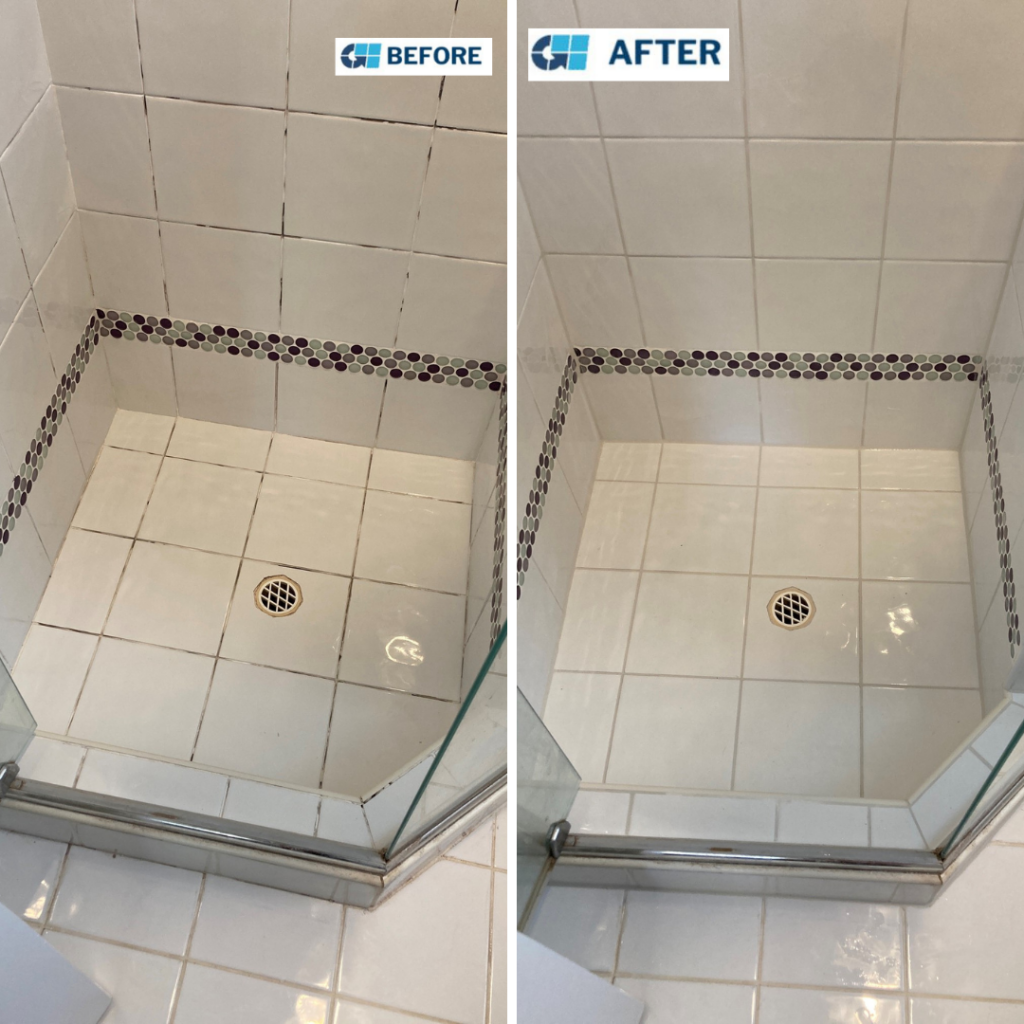 3. "Not only can we transform showers, but we make bathroom floors look brand new again also! Sometimes it takes a regrouting service to realise just how dirty and worn the old grout was before – what a GROUT bathroom makeover!"
4. "A lot of our clients call us when the wall to floor join starts to look like the one in this before photo. There is no amount of scrubbing or cleaning that will fix it – but in just a few hours our team had this shower sparkling and looking fresh once more!"
5. "If you think your shower is too old – think again! No matter the style or size of your bathroom or shower tiles, grout replacement will have them looking brand new again in no time like we did with this green patterned shower. There really is no job too big or too small for The Grout Guy!"
If you are ready to get your wet areas sparkling again you only need to contact our friendly team of grout experts to arrange a fast and free quote today, and you could be enjoying a bathroom that looks as GROUT as any of the above featured here!
The Grout Guy can provide a FREE quote and in-home inspection from one of our experienced and LOCAL consultants.
I just wanted to thank your team for an amazing tile renovation that was recently carried out in our home. People are blown away by the transformation and the high standard of the work. I am one very satisfied customer. I would be more than happy for you to use me for a reference. Many thanks
KAREN WILSON
He worked till 8pm on the second night to finish up and he applied multiple trade skills to make it come together for me. If he's up for promotion/pay rise anytime soon I couldn't think of anyone more deserving because of his work ethic and skill set. Just thought I'd let the company know how happy I am.
SHANE DENTON