The Grout Guy Will Fix Your Leaking Shower
And Make It Look Like New.
Putting off leaking shower repair for too long can lead to a number of problems in your home.
Bathrooms are a hive of activity, so you want the walls, flooring, and vanities to all be appealing. Unfortunately, they are frequently exposed to dirt, water, soap, scum and debris that result in stains and deterioration. Even with regular cleaning, it's not surprising to spot discoloured areas.
Well, The Grout Guy is here to help. Whatever bathroom leaks, repairs and regrouting projects you have in mind, we guarantee that we will arrive on time and complete them with quality workmanship that will exceed your expectations! As such, if your bathroom tiles are worn and outdated, call The Grout Guy for a total bathroom makeover!
Your Local Cockburn Grout Guy
Cockburn is an urban utopia. From the amazing culture, shopping hubs and next door train station, it is a nice place with everything at your doorstep. Yes — everything including professional shower repair and regrouting services!
At The Grout guy, our highly trained and experienced professionals can revitalize your tile and grout to a beautiful brand new condition. If your shower is in despair, or perhaps your grout is crumbling and changing colour, it's time to revive your space!
Though it's natural for silicon to darken and turn black or yellow with time, it's still unattractive, and you don't want this in your home in Cockburn. To revitalise your space, here are our services:
Tile Regrouting, Silicone Replacement & Small Tiling Repairs
Wear and tear are unavoidable. As we live in our homes, tiles might get chipped, cracked, or ruined. Whatever the situation, we can repair, remove, or replace them.
Tile & Grout Revitalisation
From removing cleaning and sealing and complete regrouts,  we will revive and revitalise your old, dingy tile and grout. Some Issues we address here include:
Soap Scum/Calcium Deposit Removal
Discolored Grout Lines
Missing Grout Lines
Mismatched Grout
Blackening Silicone
Damaged Grout Lines
Maintenance
Showers are areas of high traffic and activity. To keep your bathroom in great condition, you will need regular inspections and maintenance services. For this, we are the number 1 choice.
Why Should You Fix Your Leaking Shower?
Shower leaks can cause substantial property damage and pose a serious health danger to your family if left unattended. They could take days to fix, leaving you without a bathroom for up to a week — what a hassle!
Leaking showers could leak moisture into a basement or room below, destroying its ceiling. Moisture could also infiltrate and deteriorate drywall on the other side of the wall, damaging wallboards, and, more dangerously, warping and rotting framing components. This has the potential to ruin your home's entire structural framework.
Let us help you identify the underlying source of the leak that is causing drywall water damage in your bathroom. This way, we can restore the look of your tiled surface, stop water damage and prevent mould/mildew growth, keeping your family safe and healthy!
How Will We Restore Your Tiles and Shower?
The restoration process begins with a comprehensive inspection to identify the source of the leak. This is quickly followed by restorative tile cleaning to eliminate difficult-to-remove stains such as mineral deposits. Next comes cleaning, refilling, and sealing the grout.
Grout can stain, chip, crack, or mildew with time. To restore its condition, the damaged areas are removed during the regrouting procedure. The damaged portions are then re-grouted with new grout. For a complete transformation, you could also opt for an additional thin coating of new grout to the entire floor or wall. Sealing follows, which prevents cracking and fungus growth.
Shower Repairs - Before and After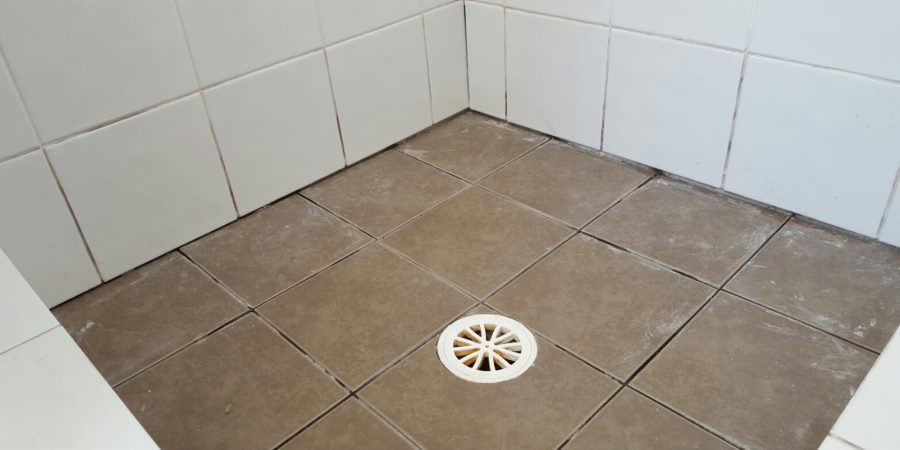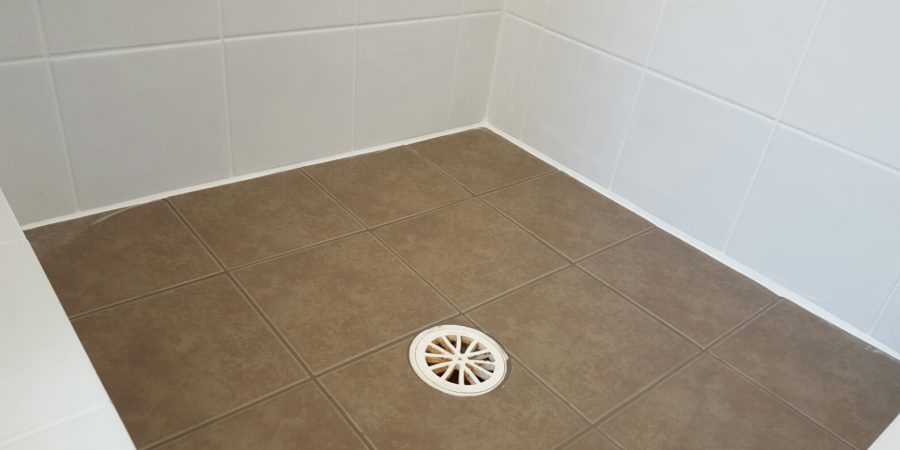 Once The Grout Guy has inspected your shower, they will recommend either
spot repairs or a total shower regrout.
The first step is to remove the old grout, then clean the area and finally, install and seal
a new watertight grout joint. With clean tiles and new grout, your shower will
look like new and will be ready for use within 24 hours from the time of regrouting.
What people say about The Grout Guy
" We got our ensuite regrouted and it was such a good job I can't wait for them to do our other shower just waiting for them to book us in."
Susan Gobby - Google My Business Review
"John did a beautiful job on regrouting the shower area. Very pleased with the result. Clean, professional job. Looks like I'll need a new shower screen to fit in with the new grouting!"
Luana Kilcullen - Google My Business Review
5 Star Rating on Professionalism, Punctuality, Responsiveness
"Mick and Tony from The Grout Guy were professional and prompt. They walked us through all the work quoted and did exactly as they said. The workmanship was top notch they left the place looking neat, tidy and clean. We would happily recommend them."
Tombo Ricko - Google My Business Review
Is your shower stained, chipped, cracked, scraped, difficult to clean, or the colour has faded?
Contact The Grout Guy. We can repair, restore, refinish, resurface, reglaze, and recolour your shower professionally and affordably!
The Grout Guy can provide a FREE quote and in-home inspection from one of our experienced and LOCAL consultants.