The Grout Guy Will Fix Your Leaking Shower
And Make It Look Like New.
Putting off leaking shower repair for too long can lead to a number of problems in your home.
Your local Grout Guy knows your area because he lives nearby. From Joondalup in the North to Baldivis and Mandurah in the south, and everywhere in between, the Grout Guy can come and fix your shower.
The Grout Guy's 10-year warranty guarantees you the highest professional standard and total peace of mind with the knowledge that your shower will stay waterproof for many years to come.
The Grout Guy in Your Neighbourhood
Here at The Grout Guy, we love to work with homeowners in Joondalup from Burns beach road in the north to Lakeside Drive in the south. We help them restore their homes. We can even regularly inspect your bathroom to prevent showers leak and fix the grout in your shower.
Once cracks develop in the grout, do not hesitate to contact us. We can help maintain your bathroom tiles to extend their life.
In addition, having regular inspections can help you maintain the original appearance of your bathroom tiles. Once we inspect your bathroom, we will give you the right advice
We will clean the entire area after we complete fixing the tiles and grout. We will leave you with a beautifully tiled bathroom.
A leaky shower can cause more bathroom issues, such as water damage to your tiles and furnishing, mildew and mould growth. It is more important to hire shower repair and regrouting experts to repair your leaky shower. Our professionals can easily identify the shower leak and repair the leak immediately.
Why Should You Repair Your Leaking Shower?
A leaky shower can cause water stains on walls and paintwork, structural damage to your house, water damage to your furnishings and mould and mildew.
Stop Mould Growth 
Mould grow easily in moist environments. So, if your shower leaks, it creates the perfect condition for mould growth. Once mould grows, it is hard to get rid of it.
Repairing your leaking shower can stop mould from growing. Mould can affect the health of your family. It can also make your bathroom look ugly. It is, therefore, better to stop mould growth.
Protect Your Shower from Stains 
Repairing your leaking shower can protect your shower from stains. The stains can make your showers look old and dirty. In addition, they can reduce the lifespan of your showers.
You can use a sealant to seal your tiles and protect them from stains. Once the stains set in, however, you will have to do a lot of work to remove them. In some cases, it is impossible to remove the stains.
Keep Your Shower Clean and Beautiful 
It is time-consuming to keep your showers looking clean all the time. However, if you do not maintain your showers properly, you may have to spend more money on expensive renovations.
Hiring professionals to repair your leaking shower can help maintain the beautiful appearance of your showers. Once you repair the leaking shower, it makes it easy to clean your showers.
How Will Your Tiles and Shower Be Restored?
Our first priority is to stop any leaks, the most common way is via a full shower regrout and grout seal.
It is much better to hire shower repair and regrouting experts to repair your leaking showers than DIY. If you are a house owner, property manager or a tenant looking for shower repair or regrouting service in Joondalup, Western Australia as you are too busy to DIY or the problem is too big for you, then contact The Grout Guy today.
Regrout your tiles and make your shower look like new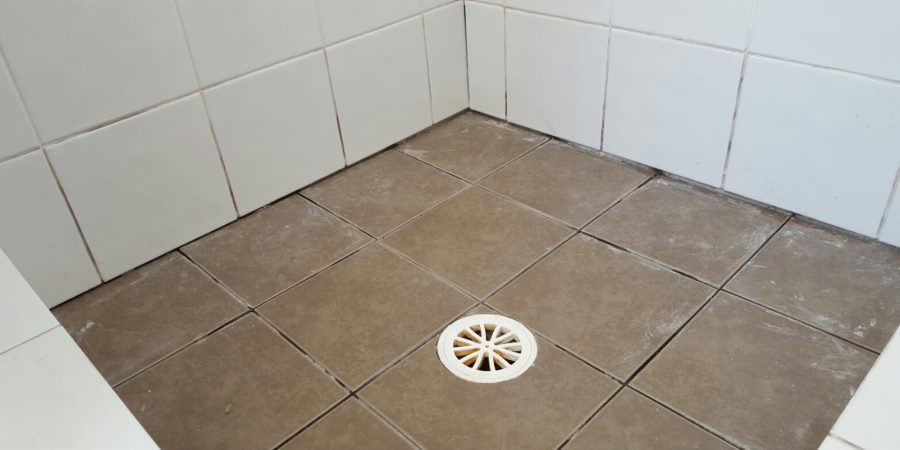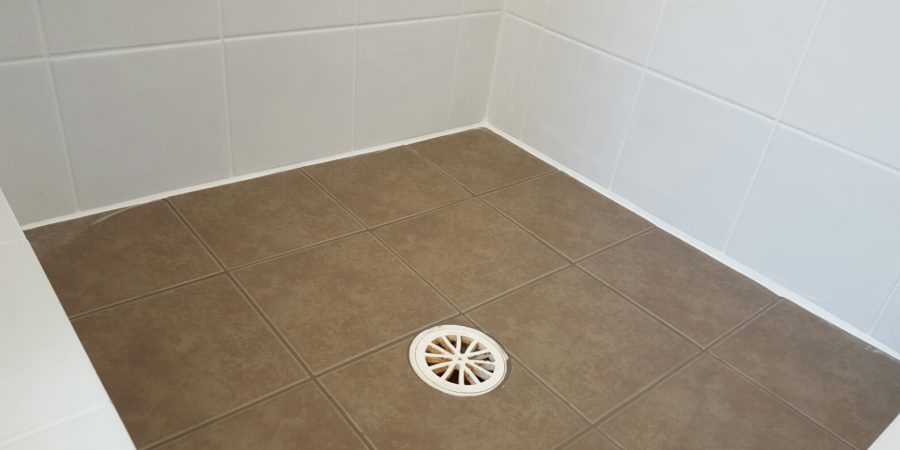 Once our Perth Shower Repair experts at The Grout Guy has inspected your shower, we will recommend either
spot repairs or a total shower regrout.
The first step is to remove the old grout, then clean the area and finally, install and seal
a new watertight grout joint. With clean tiles and new grout, your shower will
look like new and will be ready for use within 24 hours from the time of regrouting.
What people say about The Grout Guy
"It is easy to deal with The Grout Guy business. Our first experience was SO good, so we had to hire them to regrout our second shower. The Grout Guy provided a quote. They were efficient and left our bathroom clean. And they did not leave before explaining what work they had completed. The Grout Guy work is of a high standard."
"I loved the end result. The Grout Guy left out bathroom looking like a brand-new bathroom. They arrived on time. They clearly communicated everything with me. The communication was great even after encountering some problems. They fixed all the issues that arose. In fact, they exceeded our expectations."
The Grout Guy can provide a FREE quote and in-home inspection from one of our experienced and LOCAL consultants.