The same way you put in the work and make time to keep yourself fit and fantastic (hopefully!), your shower grout needs the same kind of attention in order to stay looking clean and healthy all year round.
Maintaining those fresh bathroom feels can prove challenging at times (just like exercise or anything good for us, are we right?), especially when it comes to your gleaming tiles or the grout in-between them! If you want results in the gym, you hire a PT. If you want results in your shower? Call The Grout Guy! 
Summer bodies are made in Winter, the same way sparking clean summer showers are made in… anytime! Before you start making excuses about it being not a good time, or thinking you'll put off calling us for your free quote until Monday, here are 3 important reasons to ensure you contact our grout experts to get your shower grout fighting fit ASAP.
1. Costly Damage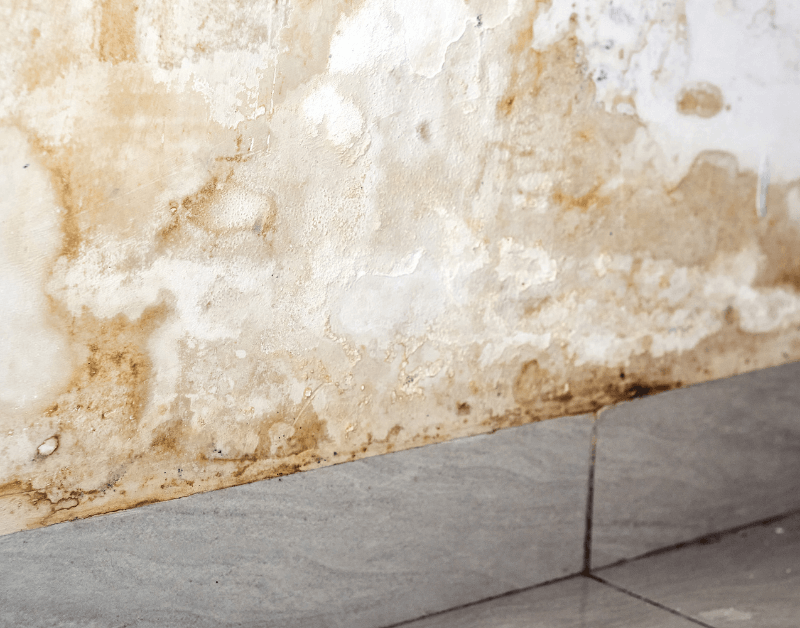 Whether you have a timber (framed) or brick home, water damage can be a serious issue and putting off a repair or maintenance can cause major problems within your home. From rotting timbers that attract bacteria and mould to water-soaked walls causing the plaster to blister and peel off the other side, don't ignore the signs that your grout needs some TLC! Most leaks can be prevented and/or repaired easily without a plumber, so avoid the expensive repairs later down the track and contact us for your regular grout maintenance.
Also read: 3 Commons Myths About Tile and Grout Maintenance Busted
2. Hygiene/Health
Unkept grout can have harmful health effects as old grout can easily accumulate dirt, grease, and mould. Mould alone can cause breathing problems and allergic reactions, so it is imperative to keep it clean and ensure it stays that way. No need to get down and grout about it though, our team of grout experts will keep you and your shower happy & healthy with our tile regrouting service that takes just a few short hours and will protect you and your family for years to come. 
3. The Power of Fresh Grout Feels
Taking a shower can help with more than just your personal hygiene, its known to increase your energy, boost your mood and can even raise your productivity levels. Stepping into a shower riddled with grimy grout is likely to have the opposite effect! Get those fresh grout feels in a matter of hours and reap all the above benefits.
If you are ready to get your grout looking fit again simply contact our team and arrange a free, fast quote for grout repair, replacement, and/or leaking shower repair today! One day… or day one? You decide. Rest assured there is no shower too far gone for our grout experts – no judgements, just solutions! 
Related Posts:
The Grout Guy can provide a FREE quote and in-home inspection from one of our experienced and LOCAL consultants.
I just wanted to thank your team for an amazing tile renovation that was recently carried out in our home. People are blown away by the transformation and the high standard of the work. I am one very satisfied customer. I would be more than happy for you to use me for a reference. Many thanks
KAREN WILSON
He worked till 8pm on the second night to finish up and he applied multiple trade skills to make it come together for me. If he's up for promotion/pay rise anytime soon I couldn't think of anyone more deserving because of his work ethic and skill set. Just thought I'd let the company know how happy I am.
SHANE DENTON